My new coaching company is called FOX ENDURANCE. For more information on personalized endurance training plans please contact me at
suziemarie13@gmail.com
Fox Endurance has partnered with NOW TRIATHLON CLUB and I will also be racing for their team moving forward, check out the brand new 2014 NOW Tri unis, for more info on the NOW Tri Club
click here
B and I just went to FL for a week and were fortunate enough to get to swim at the National Training Center in Clermont twice. What a beautiful facility and pool, I want to go back!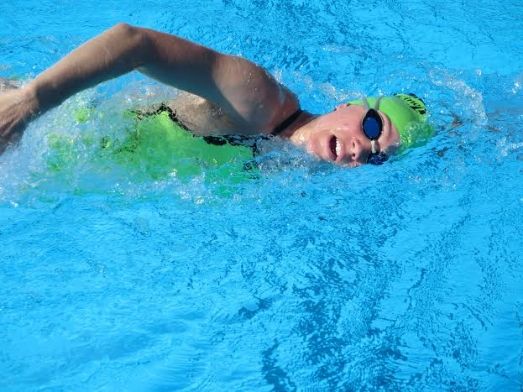 Minnesota has been at zero degrees or below zero 53 times this winter! I did 95% of my runs outside. So what does training for a 90+ degree Ironman look like during MN's coldest winter in 30 years?
I'm really proud of the training I have put in for IM Cabo, I am ready for the distance but not quite sure about the heat! We'll see what happens though, the high is 94 for race day. We leave tomorrow morning and are renting a gorgeous villa on the ocean with a pool, fire pit and fountain on the grounds. I can't wait for IM #3 and a relaxing vacation with B!
On Sunday I lowered 8K PR from 31:24 to 30:55 at the Irish Run. I was really surprised since I am long course ready and put in a descent length brick on Saturday. I guess IM training doesn't totally suck the life out your top end speed.
I just put away my giant North Face parka, please MN have every last bit of snow melted when I get home from Mexico! I beg of you!!!